Tel.:0086-573-82726231
E-mail: bruce@chinafoamglass.com/dehe@chinafoamglass.com
Head Office Address:6-7 Floor, Building B,No.269 XinPing Road, Xiuzhou District, Jiaxing City, Zhejiang Province, China.
Home
> Business > Application
Prestressed Concrete Tank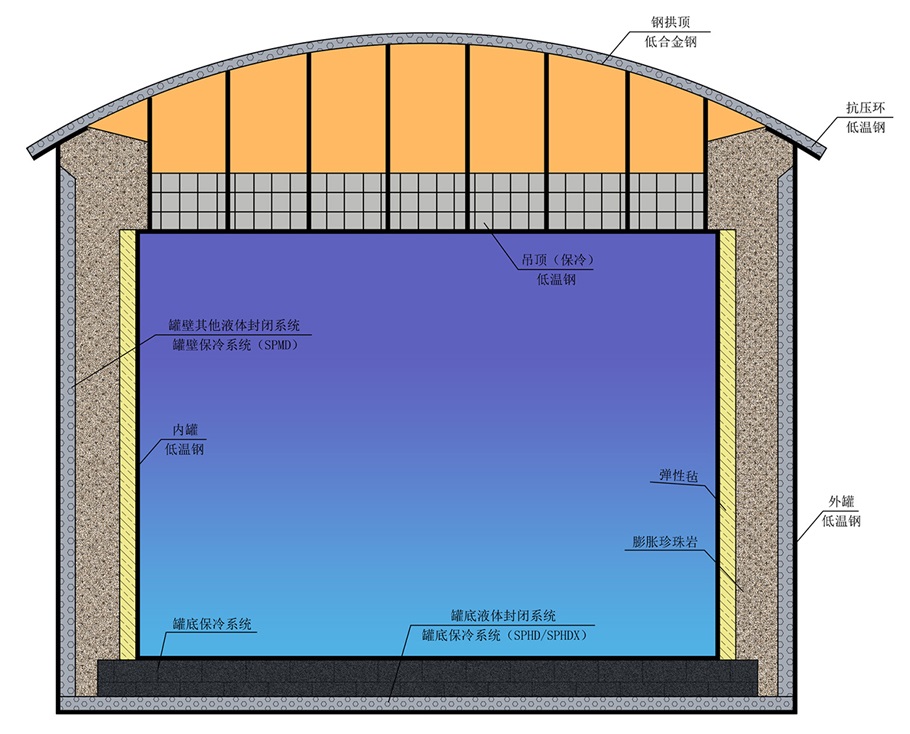 The application of PUF spraying as the cooling material for the onshore cryogenic liquefied hydrocarbon storage tank began in the 1970s, and has been applied until now, with the largest storage tank application performance of 270,000 units.
Dehe has mastered the core of this technology, from material preparation, product spraying to performance testing and evaluation methods.
Advantages:
Continuous seamless construction with liquid tightness and air tightness.
No cold bridge effect, for double steel wall full containment tank, greatly improve the safety of the tank.
Prevent gas condensation in the tank, roof brittle crack, the upper part of the tank wall due to perlite settlement dew probability reduction.
The surface of the bottom plate of the outer tank is sprayed with a new type of PUF with liquid tightness and high strength
On the inner surface of the outer tank wall, a new type of PUF with liquid tightness and medium strength is sprayed on the spot to form a storage tank formed by the cooling material PUF
PUF with liquid sealing and normal strength can be sprayed on the outer surface of the tank roof to protect the tank roof from low temperature under leakage conditions